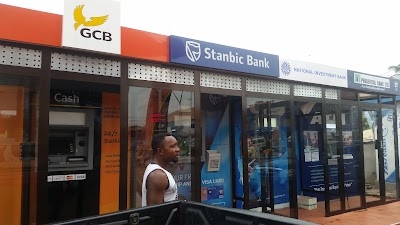 Bank charges survey: most banks do not charge fees for cash withdrawals from ATMs
A bank fee survey carried out by the Bank of Ghana in the first quarter of 2021 found that the majority of the 23 banks operating in the country do not charge customers a fee for withdrawing cash from an automated teller machine (ATM).
However, almost all of them charge a fee for issuing and maintaining ATM cards.
For issuing the card, UBA charged the highest $ 30 fee at the end of each month, while Bank of Africa, First National Bank (FNB), Republic Bank, and Stanbic charge no fees.
When it comes to card maintenance, Standard Chartered Bank charged the highest fees of 15 per month, while FNB, National Investment Bank, and UMB did not charge any fees.
For loan fees, banks, including the Agricultural Development Bank, Fidelity Bank, Société Générale, and OmniBSIC, do not charge clients (retail and corporate) any commitment fees. But Bank of Africa and National Investment Bank charged a fee of 1.50% of the total amount borrowed.
All 23 banks, however, charged fees for processing personal and business loans.
It ranged from 0.25% to 2.5% of the total loan amount. Societe Generale however charged the highest 2.5%, while GCB and GT Bank charged the lowest 0.5%.
Savings and Current Account
In terms of the initial deposit required to operate a savings account, Societe Generale, Stanbic and Stanchart have set their minimum initial deposit at 100.
On the other hand, Guaranty Trust Bank does not accept money to manage a savings account.
Stnabic and Stanchart once again expect a customer to leave 100 in the account as their minimum operating balance.
GT Bank, Zenith and First Atlantic bank, however, allow customers to operate zero balances.
For the current account, First Atlantic Bank and GT Bank allow customers to operate a zero balance account for individuals, small and medium businesses as well as businesses. However, Societe Generale has set its minimum initial deposit account at 50, but allows zero balances for SME and business accounts as well as a zero minimum operating balance.
Regarding service fees, Stanbic Bank charged the highest fees (¢ 5- ¢ 75) for retail customers, while Republic Bank charged the highest fees (¢ 20- ¢ 1000) for SMEs and businesses.
According to the Bank of Ghana, the charges published in the report were submitted by each bank.