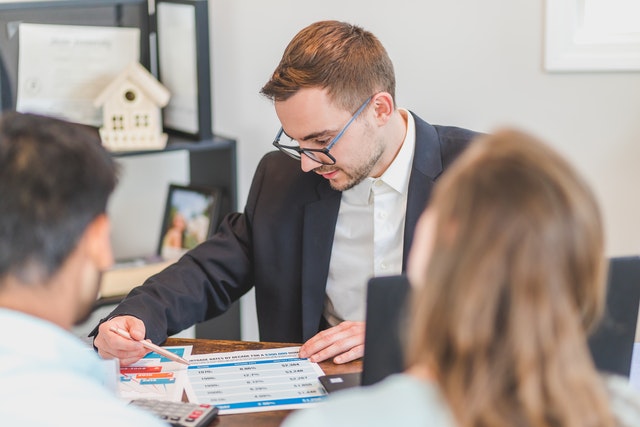 Can you get a home loan with bad credit?
If you are someone with a low credit score, you may be wondering if you will ever be able to get a home loan. Financial difficulties can arise at any time in your life. That doesn't mean you can't apply for a home loan. However, many banks and lenders won't even consider someone with a low credit rating. Fortunately, it is still possible to obtain this home loan if you have the right services by your side and non-traditional lenders to accompany you during the process.
There is a set of traditional criteria that are usually required of a person during the home loan application process. Although this criterion varies from one lender to another, it generally requires that the applicant: be over the age of 18, demonstrate the ability to repay their mortgage, have a stable income, have a good financial record (score of credit), have a stable job, and more. Many home loan applications even have a minimum credit score required of their applicants. Due to this emphasis on financial stability, it can be extremely difficult for people who have faced financial difficulties in their life to be approved for this loan.
Fortunately, there are lenders, like Non-conforming loans, which focus on slightly less conventional criteria and provide opportunities for those with lower credit scores. Companies like this understand that many factors can affect your ability to secure a traditional loan. They even estimate that about one in five people will not be able to get it. Non-conforming lenders and other more flexible lenders are aware of restrictive lending criteria, lender risk profiles, policy changes, or automatic denials due to a low credit score. They aim to provide an option for those who fail to have their applications considered.
In modern Australia, people can earn income in different ways. This is another key reason why so many citizens struggle to get approved for a home loan. If you can't prove your income the traditional way, you risk having your home loan applications rejected. When the bank turns you down, it's time to turn to a professional team of alternative lenders. They can provide consultations where you can find support, advice and more. These experts can give you an action plan to prove your reliability in an untraditional way and get the home loan you've always wanted.
Owning a home may turn from a dream to a reality for those with a lower credit score. Simply complete a quick and secure application with an alternative lender that doesn't put all the weight on credit score. In no time, you are sure to have your loan ready and start taking steps to buy your ideal home. A complex financial history need no longer be an obstacle with these innovative businesses that aim to build a fairer Australia for all.