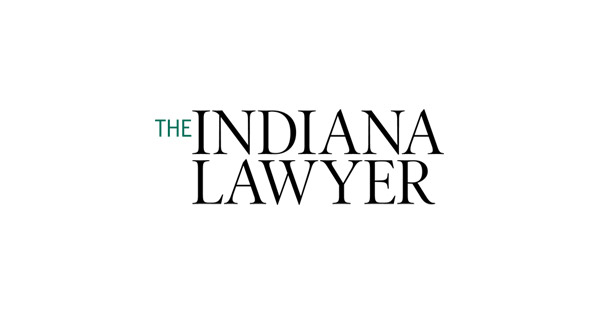 Exclusion of Interest in Foreclosure Case Based on Overturned Pandemic Emergency Orders
A bank seeking to foreclose on Indiana property can collect interest accrued during the early days of the COVID-19 pandemic despite emergency court orders imposing interest, the Indiana Court of Appeals has ruled. Indiana.
In July 2007, Michael Couch executed a $100,000 reserve line of credit with PNC Bank's predecessor, National City Bank, along with a mortgage to secure payment of a promissory note. A decade later, Couch defaulted on the rating.
PNC responded by filing a lawsuit, seeking judicial determination of amounts owed under the note and a foreclosure decree on the mortgage.
Meanwhile, after the declaration of the COVID-19 public health emergency in Indiana in March 2020, Governor Eric Holcomb issued an executive order temporarily prohibiting evictions and foreclosures. The order stated, in part, "Nothing in this order shall be construed as releasing any individual from any obligation to pay rent, make mortgage payments, or comply with any other obligation that an individual may have under a tenancy or mortgage.
Similarly, the Indiana Supreme Court in In the Matter of the Marion County Courts Motion for Administrative Rule 17 Emergency Relief20S-CB-113 (March 13, 2020), granted a motion for relief filed by the Marion Circuit and Superior Courts regarding the ability of litigants and courts to meet deadlines and procedural rules.
The High Court order stated, among other things, that no interest would be due or charged during the toll period from March 16, 2020 to April 6, 2020. The relief was later extended until August 14, 2020.
Meanwhile, in a memorandum regarding foreclosure and eviction proceedings, the Indiana Supreme Court's Office of Judicial Management said Holcomb's executive order "does not relieve individuals of their obligations to pay rent, make mortgage payments or comply with other obligations under a…mortgage."
In June 2021, PNC filed for consent and default judgment and a foreclosure decree seeking judgment against Couch for the balance owing of principal plus interest. He alleged that he owed an outstanding principal balance of $21,272.60″ plus interest from November 24, 2017 through April 30, 2021, in the amount of $3,434.02, and additional interest will accrue from the April 30, 2021″.
Marion Superior Court granted PNC's motion and granted default judgment and a decree of foreclosure, but based on the Governor's emergency orders, ruled that "[i]Interest accrued from 3/16/20 to 8/14/20 will not be included in the amount of the judgment.
The Court of Appeal reversed this decision and the dismissal of PNC's motion to correct an error in PNC Bank, National Association v. Paul J. Page, et al., 21A-MF-1974.
The appeals judges agreed with the PNC's argument that the Indiana Supreme Court "could not have intended [the] phrase about interest in [the Emergency Orders] to apply to cases involving private mortgage contracts.
He cited as instructive the case of Denman v. St. Vincent Med. Grp., Inc., 176 NE3d 480 (Ind. Ct. App. 2021), trans. refusewhich concluded, among other things, that the emergency orders did not levy or suspend postjudgment interest under Indiana Code § 24-4.6-1-101.
"We find that the same reasoning applies here," Judge Robert Altice wrote. "That is, because our Supreme Court could not, by rule, vary the substantive law, the instruction of the emergency orders – that interest would not be "imposed or due during the period of toll" – shall not be construed as suspending the automatic accumulation of non-discretionary interest provided for by the terms of a private lending instrument and as permitted by law. Our conclusion is consistent "with our practice of presuming that each branch of our government acts within the limits prescribed by the Constitution."
On remand, the COA instructed the trial court to award interest to the PNC from November 24, 2017 to the date of judgment at the rate specified in the promissory note, including the period from March 16, 2020 to August 14 2020. .