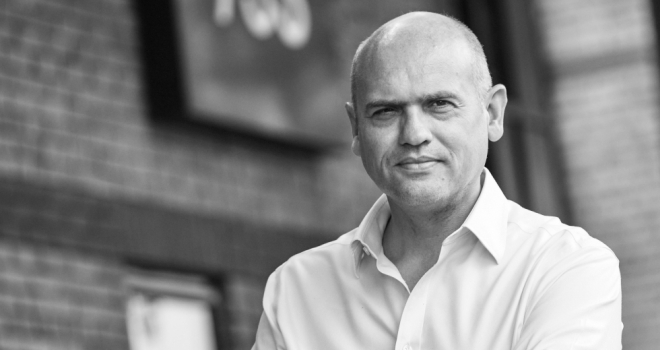 The surge in home improvement offers a second charging opportunity
"If a client approaches their advisor, looking to raise money for a home improvement project, then a remortgage will often be the first option discussed. But in reality, doing so is often an expensive move."
Most of us have probably walked around our homes and wondered if they really met our long term needs, especially over the past year and a half.
One of the inevitable byproducts of the pandemic has been that our house has had to take on additional roles; it's not just where you live anymore, but has also had to double as a school, a workplace and maybe even for some, a gymnasium.
And that led to some real soul-searching on what the next step should be. For some, that meant looking to buy something new. Fierce activity levels in the purchasing market in the first half of 2021 are a testament not only to the impact of the stamp duty holiday, but also to the large number of people who have accepted that they need more from their homes. .
Yet a significant number of homeowners take a different approach. They may have been put off by the brawl the housing market has become of late, or maybe they just see that their existing property has a lot more potential than what is currently being realized.
So instead of trying to move up the housing ladder, these homeowners are looking to stay where they are but to improve their homes to better meet their needs.
And it looks like a lot of homeowners are doing just that. A recent Shawbrook Bank study found that a whopping 81% of second-charge advisers reported an increase in demand for funding for home improvement projects in the past six months.
The home improvement projects they undertook varied widely, ranging from something relatively small like fitting out a new kitchen or bathroom, to a more substantial change to their home like the construction of an extension or the conversion of an attic.
Why second charges are an option
If a client goes to their advisor, looking to raise money for a home improvement project, then a remortgage will often be the first option discussed. But in reality, doing so is often an expensive move.
For example, there's a good chance the customer will be locked into a fixed-rate period on their mortgage, which means they'll have to pay a prepayment charge in order to remortgage. These could easily number in the thousands.
And then there's the fact that by doing so, they'll be giving up their current rate, with the risk that the additional borrowing will push them into a higher loan-to-value range and with that an even higher interest rate.
This is why second mortgages have become such an attractive alternative. As the client borrows against the equity they already have in the property, this original mortgage is not affected. This means there is no need to worry about ERCs, no danger of ditching an exploding interest rate or being moved to a higher LTV band.
Instead, the client can raise the funds they need in a simple and straightforward way, and continue to transform their home into something more suited to their needs.
Demand will only grow
It is appropriate to question the confidence of advisers in the prospects of the second load market. This Shawbrook study found that three-quarters of second-mortgage brokers are confident about the industry's outlook for the remainder of the year. That's a pretty dramatic change from the paltry 19% who said they felt confident in December.
It's a huge turnaround, and reflects a few different factors. The underlying need and demand for second mortgages is of course an important factor in this confidence, but so is the attitude of lenders. Over the past few months, we have witnessed incredible levels of competition with the second load market.
Lenders took stock of the state of the industry, listened carefully to advice from advisors, and revised the terms, criteria and process for their products to really raise the bar in terms of loans and services they provide. They provide.
It has been so encouraging to see and bodes well for the future of the second charge lending industry. Ultimately, the number of clients who will want to consider a second mortgage is likely to only increase in the months and years to come. Accordingly, counselors who wish to serve these clients should think carefully about the specialist counselors with whom they can work and who can ensure that these clients continue to receive the highest standards of guidance and care.